5 Simple steps to having great sex
Whether it's your first time or you planning an anniversary, or you just want her to have the best sex ever with, then you might want to adopt these simple steps before taking her to bed.
Nothing disappoints a lady more than a negligent sexual act in which only the guy gets to satisfy his urges. It's just like a football player running unhindered while his opponents look on for a touchdown – the spectators will be unimpressed. In a bid to create the perfect scenario, the man might overdo things and kill the mood so here are the simple steps;
1.
Take a walk (in a park)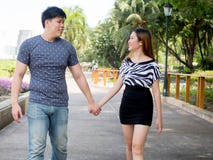 A man is most anxious when he knows he's going to get lucky and there's always a desire to strip and give in to his basest of instincts. A woman is not wired the same way, and anticipation is good as it builds up the tension.
Tip:
take time to talk about trivialities, make jokes or innuendoes. Just talk about something you feel comfortable with and ask her questions to get her talking. Please listen to her; she might give subtle hints of what she's anticipating. 
2.
Buy her a gift
You don't have to buy anything expensive, could be a box of chocolate, trinket, bracelet or something simple unless it's your anniversary.  
Tip:
you can take in her preference when getting this 'gift.' Don't buy flowers unless she likes them and give her once you are indoors. Remember its meant to be a surprise. 
3.
Give her a massage
Again this calls for a lot of restraint. Don't rush it. Get her to relax and slowly undress. I know you aren't a masseur so here is a link to the basics you need to know. You can ask if she has any fetishes or things she'd like to try.
Tip:
using (scent) oil on her can add to the thrill and again check to see if she is okay with this. A full body massage would probably be overkill. Also, take note of her most sensitive spot, nipples, nape of the neck, feet, small of her back, earlobe and spine. 
4.
Oral sex
Every lady wants this even if she says no, it's probably because she doesn't feel comfy about this as ladies find it more intimate than guys do when receiving a blowjob. Apply a generous amount of oil on her groin and slowly work your way to her vagina before stimulating her with your tongue and fingers. Finding her G-spot and O-spot can be the difference between a good and orgasmic sex. She can reciprocate once you have made her wet enough or had an orgasm; 69 is an alternative. 
Tip:
if you intend to use your fingers, ensure they are neat and trimmed, you don't want her having
fissures
while you were fingering her. Make sure you both cleaned up before meeting up. You might want to take a shower if you both had a long day.
5.
Coitus
For the piece de resistance, the sex should be as relaxed as the prior acts. You can increase the pace as you see fit. Start with any position she feels more comfortable with. Spooning or having her midsection propped on a pillow are some positions to try. 
Tip:
when choosing a position, try and start with those which help delay ejaculation. Cumming too quickly can make all the good work come undone. Using a blindfold during oral sex and coitus can help increase her responses.